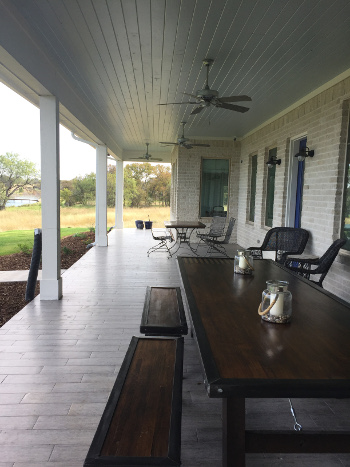 Spring is all about new beginnings and starting fresh. Why else do you think so many people put "spring cleaning" at the top of their to-do lists? Well if your to-do list has included figuring out how you're going to build your dream home while cutting costs, then look no further than Owner Builder Network ®. Since 1997 the goal of Owner Builder Network ® has been to help everyday people build their dream homes. We understand that amazing feeling of enjoying a fresh spring day from the porch that you designed and built and we want to help as many people as possible experience that for themselves.
Owner Builder Network ® can help you with design work and making sure the home design fits your budget. We can help you to put financing in place with banks that will ensure you are in charge of the money being spent throughout your project. As you build your home, we are able to put you in contact with other Owner Builders so that you can help each other through rough spots or by bouncing ideas around together. We are simply here to provide you with the road map and contacts you need to get the job done. Our subcontractor list is second to none! Many of them have been with us from the beginning. Oh by the way, do you want to do some of the work yourself? That's allowable too!
Are you ready with a big glass of Texas Sweet Tea? Because you'll soon be enjoying it looking off the porch or patio of your dream home on a warm spring day! We can help you to have the peace of mind knowing that you were there every step of the way. Are you ready to finally have everything you ever wanted in a home? Come learn how Owner Builder Network ® can help guide the way while you take charge!