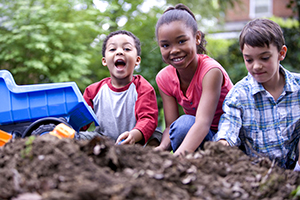 Maybe as a kid, you were building castles in the sandbox or on the beach or using crayons to draw pictures of your future home. If you took those imaginations and carried them with you over the years, dreaming of that perfect place, then it might be time to make it a reality with the help of Owner Builder Network. It doesn't matter if your ideas have turned into concrete plans or just sketches. We can help you create a blueprint and detailed plan to help you build your own home.
First, we sit down together for the planning phase. This is where we discuss budgeting, financing options, buying land, and designing your home. You take an active part in making your home a reality, while we prepare an easy-to-follow plan and timeline, describing the individual steps, tips, and items you have to consider throughout the project.
After the planning comes the construction! But don't worry, you're not on your own. Your team at OBN is there every step of the way to guide you through the process, give good advice, and help you to coordinate with your subcontractors. We check in with you regularly to make sure you're on track, but ultimately, you're the one in control! This is your dream home and we're just here to make sure it happens.