Sometimes it can be difficult to settle on just one construction plan or to envision some elements of your future house. In addition to the information we have shared on our site for plans and building options, we maintain a project gallery and regularly share articles to help our customers with their design.
Take a look at pictures from some of our favorite projects to get some ideas of what is possible when you build your own home with Owner Builder Network. We would be happy to discuss these and further examples with you in detail.
In addition, we have compiled tips, statistics, trends, and product information in helpful articles that you can review at any time. This can be a great way for you to find some inspiration or reassess the feasibility of current ideas. There are so many benefits to building your own home, and we want to help you realize your dreams in any way. Let us know if these pages have been a help!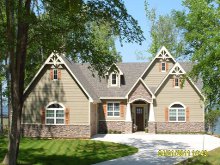 Tags:
design
,
home building
,
inspiration
,
project gallery