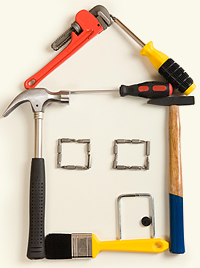 If you are planning to build your own home, then we need to talk! We want to help you build your own home while saving thousands across planning and construction.
How do we do that? Our team of experts is here to guide you and lay out the process to help you to BE YOUR OWN BUILDER. Our network consists of hundreds of suppliers and subcontractors and many of them have been with us for over a decade. Founded in 1997, our business has 20 years of experience in guiding families to the right suppliers for materials and labor resources for their new home. Our clients also benefit from contact with other Owner Builder Network clients who can share their personal experiences and recommendations. We've shared some interviews from families we've helped that you can watch here.
Most importantly, we help families to be in control of their project budget and timeline – after all, you should love your home and you only have yourself to please! We want you to find the right materials and labor resources that will lead to the look and comfort to fit your life for years to come. We tailor our support is to fit each family's needs – no two families or homes are the same! Check our gallery of homes and see the uniqueness of every home.
Not sure how this works? In the first phase, we help you with designing, planning, financing, and budgeting your home building project. In the second phase, we assist you throughout the construction with helping you to understand the permitting process, scheduling process, ordering materials, your subcontractors, and paying the bills. Don't worry, you're still fully in control while your OBN Consultant guides you through the phases of your project.
Ready to get started? Fill in your information here so we can get in touch with you right away!